Helping you access the right information
0to19torbay.co.uk/resources-for-families/
General information about oral health, including helpful resources to support families getting advice and promoting oral health, by making it a part of everyday life both at school and home. The impact of poor oral health can be significant.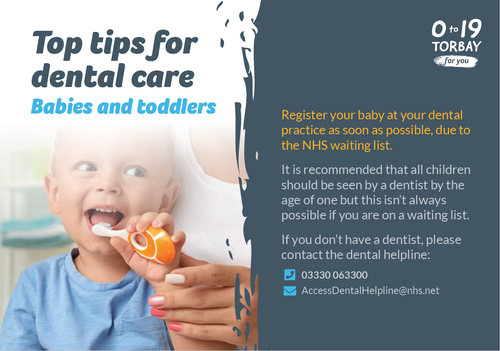 Dental Care: Babies and Toddlers - (Download - A5 Leaflet - 2 Sided)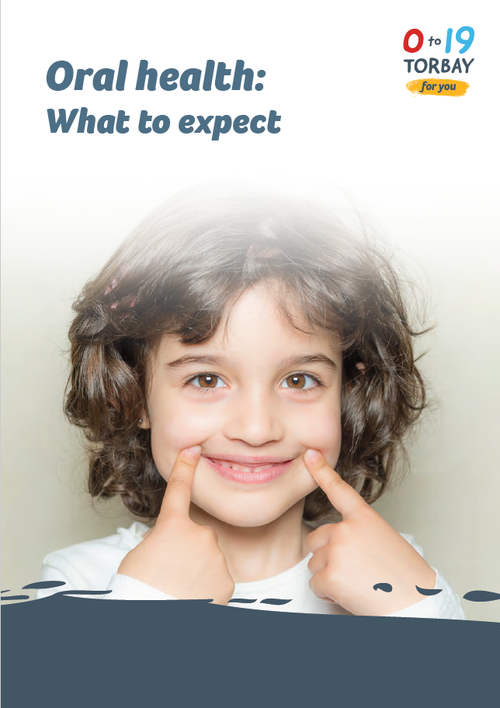 Oral Health: What to Expect - (Download - A4 Leaflet - 3 Pages)
We value your feedback
Did you find what you were looking for?